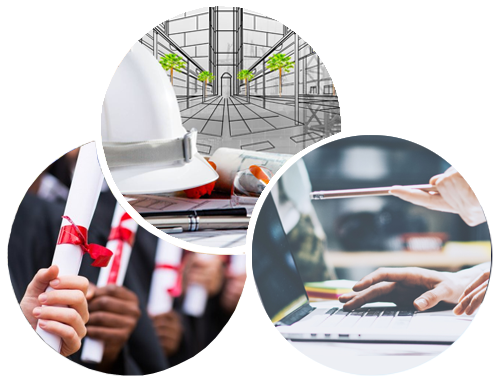 About our Company
Certification, Consultancy & Training
Ethics is consulting organization established in 2013 with an Objective to provide Comprehensive Professional Consultancy Services in the field of Quality, Environment / Sustainability, Occupational Health, Safety, Social etc. having successfully executed more than 130 Consulting, Training & Testing and Inspection projects

We ensure Hands On approach in Consultation, Auditing and Training, providing effective outcomes to meet varied requirements of our esteemed clientele to help them attain their business excellence goals.

We have a Pan-India presence, having expertise and support of qualified persons with experience in automation, educational, hospital, automotive, banking, software, food industry, electrical sectors
Read More
Training & Consultancy
ISO Consultancy & Certifications
ISO 9001
ISO 14001
ISO 45001
ISO 20000
ISO 27001
IATF 16949
CE MARKING
NABL Accerditation
Project Management Consultancy
Material Supply Management
Telecom Material Supply (Civil & Electrical)
Telecom engineers are responsible for providing high-speed data transmission services. They use a variety of equipment and transport media to design the telecom network infrastructure; the most common media used by wired telecommunications today are twisted pair, coaxial cables, and optical fibers.



Domain Expertise Years
14
Certification, Consultancy & Training
Why Us ?
10 years rich experience of successfully completing more than 130 projects
Hands on approach in implementation
Expertise to Integrate various standards such as QMS, EMS, OH&S, Sustainability Etc in singular documentation in various sectors
14+ years domain expertise of various sectors / fields
Timelines adherence
Effective, Interactive and enjoyable training Sessions
Ethics Engineering & Consultancy
At Ethics, we are committed to help our clients create a positive health, seftly and environmental culture within their organisations anywhere in the world.